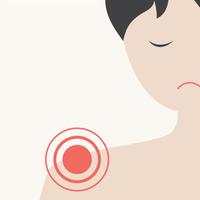 Exercises for Shoulder Pain
$1.99
Screenshots for iPhone
More Screenshots for iPad
Exercises for Shoulder Pain Description
Shoulder pain is extremely common, with estimates of up to 70% of people affected over the course of their lifetimes.

If left untreated, it can turn into a chronic problem that affects daily activities, such as carrying your groceries and reaching to put them away, as well as recreational activities like handstands and other bodyweight control moves we teach here at GMB.

We ask a lot from our shoulders – the strength and flexibility to reach, hold, lift, carry, press, and pull.

It's no wonder that the stress and strain of everyday life can cause as many shoulder problems as traumatic injuries. We simply use our upper extremities so much that issues are bound to happen.

The goal of these exercises isn't necessarily to stretch a particular muscle, but to open your shoulders into new positions that allow a freer movement pattern. These improved motions can decrease stress to irritated tissues and also make your chosen recreational activities/exercise smoother and easier to perform. With each of these exercises, don't be afraid to play with different angles and different lines of force – sometimes a slight variation of the basic movement can allow you to access different regions of that range of motion.
Exercises for Shoulder Pain 2.0 Update
bug fixes and performance improvements
More