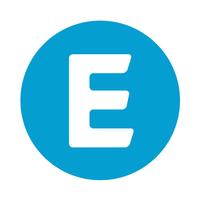 Expns - The Simplest Expense Tracker
Free Get
Expns - The Simplest Expense Tracker Description
Expns is the simplest way to track your expenses and receivables. 

We wanted to keep the experience super simple since the first step towards managing your expenses is noting down everything. Just type what you spent on and the amount (for instance: sandwich 20) and you are done. 

***Add entries quickly***
Adding your entries is as simple as typing Sandwich 20. Expns automatically segregates the expense/receivable name and price.  Tap on the entry you have entered to make any edits or to change the date. Swipe to delete. 

***Search easily***
Go through your past expenses by using keywords such as yesterday, last 10 days, last month, See the full list of keywords in the 'hints' section of the app.

***Export anytime***
Export your entries as a CSV file for any date, be it yesterday, last 20 days, a month or the full year.

***iCloud Sync***
So that your data is always backed up and available on all your devices.

***Daily Reminders***
Choose the time when you want to reminded to add your expenses. 

***Expense / Receivables History***
View all information by any month and year. Export as CSV

**************************************

What we are working on next
- TouchID and Password Protection
- Image capture so that you can attach photos of bills and receipts
- Move entries between expenses and receivables

**************************************

Connect with us: http://twitter.com/nfnlabs
Detailed feedback and suggestions : support@nfnlabs.in

Also, we won't push you notifications to rate us in the App Store... but App Store reviews are very helpful to us. If you think Expns is worthy, please consider writing a nice review, and we will have a small celebration here :) Thanks for using Expns!
Expns - The Simplest Expense Tracker 1.4 Update
- Bug Fixes
- We have integrated a new way for users to give feedback with BetterHQ. With this integration, as users, you can submit feature requests and bug reports seamlessly. And we as developers, would be able to take action and update you on the same. To use this feature, go to Settings -> Feedback.
More