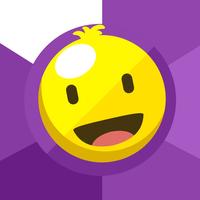 Eye Phoenix
Free Get
Eye Phoenix Description
Raise your eyebrow or lower your eyebrow to control your bird. How long can you survive without flying against one of the tubes?

This addictive game ensures plenty of fun. Believe me! Get your high score and collect points for getting far in the game but be careful about the obstacles!

Try to reach the top of the leaderboard and beat all of your friends!

*** How to play and control the bird ? ***

- Look nicely and straight into your camera to keep the bird in this position.
- Raise your eyebrow to let the bird fly up.
- Lower your eyebrow to steer the bird down.

And yes. If someone who doesn't know this app looks at you while you're playing, he'll probably think you've gone crazy. But well - aren't we all a bit crazy?

Oh yes - remember to recommend this app to all your friends. Which one of you is the best?
Eye Phoenix 1.1 Update
- Bug Fix
- Shop updated (No Ads & Unlock all birds available)
More