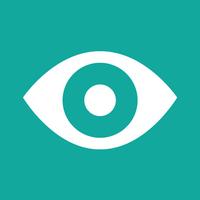 eyeContacts
Not Available
Removed
from the App Store
eyeContacts Description
The eyeContacts app is designed for one simple reason - to help people who wear extended-wear contacts take care of their eyes. Use the app to keep track of when you last changed your contact lenses for each eye, and then get reminders for when you need to change it next.

Overusing contact lenses, or leaving them in too long, can be damaging to the eye and have negative impact on your vision. But remembering your contacts' schedule is a daunting task. This app will do the thinking for you, and help keep your eyes healthy.

eyeContacts lets you add the last time you changed your lens - for each eye - and how long you want to go before changing it again. The app will then send a reminder to your phone when the time comes to swap the old lens for the new. One simple tap resets the timer for the next change. Nothing to it!