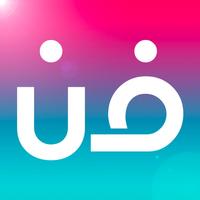 Faanoon - فاء نون
Free Get
Screenshots for iPhone
More Screenshots for iPad
Faanoon - فاء نون Description
Shop numerous unique items and find the perfect product for you. Faanoon App brings a new shopping experience to the people in Qatar; you can easily explore our marketplace to find handmade local goods to modern funky gadgets. It features curated collections of inspiring gifts for her/him of the best quality.

Faanoon is a marketplace where entrepreneurs in Qatar connect to make, sell and buy unique goods. Our mission is to reimagine commerce for the Local Market in ways that build a more enjoyable and lasting expression.
--------------
تسوّق العديد من الأصناف الفريدة واحصل على المنتج المثالي اللي يناسبك. تطبيق فاء نون يقدملك تجربة تسوق جديدة في قطر، تطبيق بغاية السهولة والأمان يخليك تستكشف منتجاتنا ببساطة وتقدر تحصل على تشكيلة من السلع المحلية اليدوية إلى الأدوات الحديثة غير التقليدية. منتميز بمجموعات منسقة من الهدايا الملهمة لك او لها من أفضل نوعية.

تطبيق فاء نون هو سوق جديد في قطر يوصلك مع رواد الأعمال القطريين وأصحاب الحرف والبضائع الفريدة. مهمتنا هي اعادة صياغة اسلوب التجارة الالكترونية وترك انطباع دائم.
Faanoon - فاء نون 1.1.3 Update
We update our apps regularly to ensure safe, secure and unique shopping experience. These are the major changes we recently made:
1- Users can now play product videos (applies to products with video).
2- Buyers can preview the design of Personalized Necklaces/Jewelry (applies to certain jewelry items).
3- Bug Fixes and UI improvements.
Enjoy new Faanoon App and shop unique items and extraordinary products.
نقوم بتحديث تطبيقاتنا بشكل دوري لضمان تجربة تسوق آمنة، محمية وفريدة. هذه ابرز التحديثات التي تم اضافتها مؤخرا:
1- اضافة ميزة الفيديو لبعض المنتجات. بإمكانكم مشاهدة فيديو مصغر عن المنتج (ينطبق على بعض المنتجات).
2- يمكن معاينة شكل التصميم الخاص بالمجوهرات التفصيل قبل شراؤها (ينطبق على بعض المنتجات).
3- اصلاح بعض الأخطاء العامة وتحسينات في العرض والتصميم.
تسوق من خلال تطبيق فاء نون الجديد منتجات غير عادية واشياء استثنائية.
More
More Information
Language:

Arabic

English

More