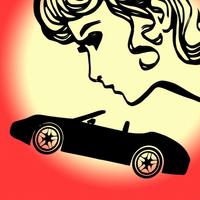 Face Racer - no hands!
Free Get
Face Racer - no hands! Description
With a TrueDepth camera, we read your lips, eyes and head to control your race car. Without one use touch controls to join the fun.

The more you smile, the faster you go forward. Pucker in a kiss to reverse. Tilt your head left or right to turn. Blink your eyes to change driving view from behind your racecar to an overhead view.

It is a free online multiplayer game. You may create a room or join one. You can make a room and race alone if you wish. A maximum of four players may race together.

At first it may be difficult to control your race car. But after a while you will learn to control your face and your race car.

Your selfie camera will frame your face in the corner window of the race screen. You must keep your face within the box or your race car will go out of control and you will receive a warning.

Labels will appear on our face reminding you how the controls work, in case you did not read these instructions. Press the "Label" button to hide them.

Do not hold your phone too close to your face so you stay in frame while concentrating on winning the race.

Avoid people, animals and things in the road as hitting them will stop you. Best to go around them.

Once the race is over the game will exit. You may start again by restarting the app from its icon. We aim to resolve this issue in a future release.

All ages can play. Fun for young kids to play with friends, its safe and kid-friendly. It teaches them a different type of co-ordination and makes their brain work in a new way.
Face Racer - no hands! 1.01 Update
Performance enhancements, faster cars.
More