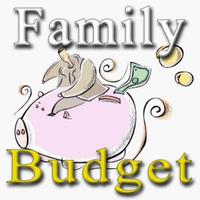 Family Budget - How to Set Up
Not Available
Removed
from the App Store
Family Budget - How to Set Up Description
Family Budget

- A Brief Introduction
1) What Is Your Current Financial Status?
2) This 'how to' guide is a little different.
3) Family Budgets Defined
4) The Rationale and Process of Budgeting
5) Which other ones could you list ?
6) Top Three Causes of Budget Failure
7) The Family Budget Process
8) Hints, Tips, Tools and Tricks For Setting Up A Family Budget
9) How Should A Family Budget Be Used
10) Assist you in handling unforeseen increases in costs
11) Protect against income reduction and inevitabilities
12) Strategies for debt and cash flow management in a family budget include
13) Final Thoughts On Setting Up A Family Budget
14) Finding out what your expenses are

Note : The information contained in this application is strictly for educational purposes. Therefore, if you wish to apply ideas contained in this application, you are taking full responsibility for your actions. we are in no event be held liable to any party for any direct, indirect, punitive, special, incidental or other consequential damages arising directly or indirectly from any use of this material, which is provided ìas isî, and without warranties.