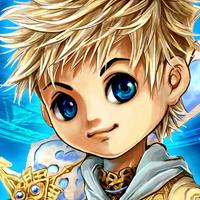 Fantatica - Monster Cards
Not Available
Removed
from the App Store
Fantatica - Monster Cards Description
Have you been fed up with the Auto-System Card Game? Do you want to experience a fresh new kind of card game, in which you can build up your own deck representing your own style and battle with your own strategy? You'll all such kind of experience in FANTATICA - Monster Card.

FANTATICA – Monster Card is the strategy card game with 3D graphical design, thus enhances your battle experience, and makes it more real, more stimulating and more stunningly smooth. The game play is not too complicated yet stills a challenge for the players who really want to collect all the rare cards and become the true master of our game. Each Monster card has different abilities powering up depending on the levels. You should apply a proper strategy for each card you possess. Good luck!
The match will take place on a 4x4 square board. Your goal is to capture your opponent's card in Battle Area. You should try your best to capture the monsters of your opponents since the numbers of cards remaining in the end of the match will decide the battle result.

Unlike other card game, Fantatica will focus on assisting players in game and help them enhance the role playing experience like a real RPG game. Are you ready for a new thrilling adventure with us?
Defeat other players to become the Master of Fantatica.

***THE GAME FEATURE***

- Graphics 3D: Beautiful display 3D graphics and visual effect easily bring vivid feeling for the players. Character and monster is high quality design: cute, so cool and impression
- An Enormous Collection Monsters!
Collect as many monsters with different Attributes: Water, Fire, Wind, Plant and Thunder.
- Upgrade Your Monsters Card.
Raise your monster card into a Level max monster through Training combat, Evolutions, Combine attack, fusion and equip Item.
- Casino: You can play with them to improve your skill and get money, join in Aerial Arena tournament.
- Invite Facebook friends to support in battle.
- Shop: you can buy cards, support item, and more...