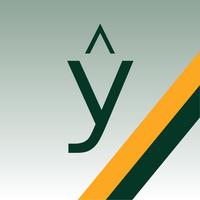 fdm ferra data models
Free Get
Screenshots for iPhone
More Screenshots for iPad
fdm ferra data models Description
fdm ferra data models.

Download data series from FRED, STATSSA or import data from CSV files.

Create reports with tables and plots of aggregate values, accumulations and growth rates, seasonal averages and more.

Use the built in mathematical programming language to perform data series and matrix calculations with and to forecast and analyse and report. It has more than 200 built in functions.

Construct models using built in support for
- Moving averages
- Exponential smoothing
- OLS
- Kalman filter
- Probability and stress tests
- Scenarios and simulation of multiple scenarios

Internally calculations are performed using the same arbitrary precision calculator as used in Ferra's Nap1. Use one of the many included sample codes to calculate pi or e to 1,000 digits or more - on your mobile device!

fdm is the ideal business simulation tool - now you can use your mobile device to build and simulate industrial strength models with. The latest version adds scenarios which allow you to perform Monte Carlo type simulations with and also to interactively inspect results. There are some exciting new developments in this area to follow soon.

fdm ferra data models is sold on an annual subscription basis - the first three months are free and allows you to review it in detail. Use of the software is subject to the terms of use which are included in the manual. Please review carefully before you use the app.

Once the three month trial ends an auto renewable annual subscription is required to continue using fdm ferra data models. The subscription unlocks the full functionality of the app, allowing you to continue downloading data from external sources and to access the built-in calculation engine. Importantly, it also ensures continued development and support.

The annual subscription varies depending on territory and may vary over time, but at present it is USD19.99 per year in the USA.

The subscription is auto-renewable and is handled by the app store. fdm ferra data models does not collect any personal information. The full privacy policy is available at www.ferrasolutions.com/privacy.html .

fdm ferra data models uses pixelglow's ZipZap library to unzip STATSSA files with, see github.com/pixelglow/zipzap for more information.
fdm ferra data models 1.3.1 Update
Scenarios!
This update adds functionality to simulate random scenarios with, making fdm ferra data models the ideal business or economic simulation tool. You can now create scenarios and view the scenario outcomes over time or as a distribution for a specific date.
To easily see e.g. the new scenarios functionality, create a new calculation and insert one of the many samples into it. Do this by adding a new project, then inserting a new calculation into it and, while editing the calculation, selecting the samples tool (the one with 'CODE' and a down arrow on it) from the editor assistant view. Then select any of the many samples to insert it and run it to see the sample output.
This update also includes documentation updates and new functions to deal with scenarios and new examples to illustrate the use of scenarios with.
The fdm ferra data models terms of use are now included in the documentation and prominently displayed the first time you use the software. Please read it carefully.
More