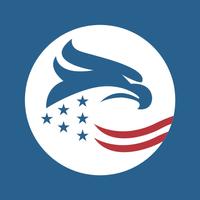 FedIDs
Free Get
FedIDs Description
Imagine if you had virtual access to the forms of ID you carry in your wallet. Picture a world where you no longer have to keep track of plastic ID cards or two-factor dongles. Now, with the highest government-grade identity security verification available, you can! Consolidate your ID's and security-access devices into one item that you're already carrying around: your phone.

Should I install this app?
While everyone can install the FedIDs app, the true power of the FedIDs ecosystem comes to life through government and their supporting organizations issuing virtual IDs to you through the FedIDs ecosystem. Forward thinking organizations are using FedIDs to coalesce real-world ID cards with online services, and leveraging the benefits across all areas of business. If you received a FedIDs code from such an organization, Welcome!
FedIDs 2.0.2 Update
- Bug fixes around error reporting, push notifications, and account information updates
- Adds support for Face ID
More