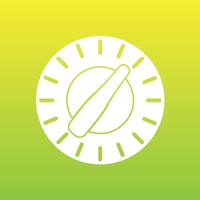 Feed Rate Calculator Lite
Free Get
Feed Rate Calculator Lite Description
Feed Rate Calculator is a simple app for calculating feed rates and speeds for machinist. Intended for reference use only. For no ads, purchase full version.


Features:

-SFM (Surface Feet per Minute)
-RPM (Revolutions per Minute)
-IPM (Inches Per Minute)
-FPT (Feed Per Tooth)
-FPR or IPR (Feed Per Revolution or Inches Per Revolution)


This app was developed by ITAMCO, please visit http://www.itamco.com for more information.


Planned Updates:

Interpolation Calculations, Bolt Hole Circles, G and M Code Generator, Visual Graphing.
Feed Rate Calculator Lite 1.0.1 Update
iOS 11 compatibility
More