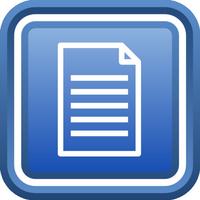 File Universe
Free Get
File Universe Description
File Universe combines a downloader with viewers and editors, and supports:
* text files (txt, rtf, pdf, doc)
* ebooks (fb2, pdb)
* comics (cbz, cb7, cbt, cbr)
* typesetting (latex, md, xml, css, js)
* fonts (ttf, otf, gdf, bdf)
* audio (aif, au, wav)
* video (3g2, m4v, mov, mp4, srt)
* images (tiff, jpeg, gif, png, bmp, tga, xbm, wbmp, pnm)
* vector graphics (svg)
* 3d models (obj, ply)
* archives (zip, 7z, rar, tar)
* compression (gz, tgz, bz, tbz, Z)
* databases (csv, tsv)
* programming (logo)
* hex editor (all file types)
Files can be organised in folders and sent by email. The downloader supports FTP.
Note: With an in-app purchase, you can unlock the option to save your edited files. Not all file formats can be edited.