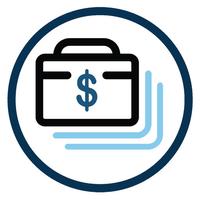 Financial Toolkit
Free Get
Screenshots for iPhone
More Screenshots for iPad
Financial Toolkit Description
Software Developers' Financial Toolkit is an online application that can help you effortlessly determine your loan and retirement goals. With two calculators to help figure out your loan and retirement, Financial Toolkit can ensure you are ready for which of the two you desire — or both! Easy access on your mobile phone or tablet can make Financial Toolkit the most efficient and reassuring app you can have!

Are you interested in finding how much your loan will cost you during a fixed amount of time? Or how much you will need to save to have a refreshing yet fulfilling retirement? If yes, Financial Toolkit is made for you! Financial Toolkit is designed to provide you with a loan and retirement calculator to ensure your financially ready for the future without feeling completely blind to what's ahead. This application was designed to help you budget or even which decision with interest rate makes most sense for your lifestyle.

Loan Calculator
Financial Toolkit's Loan Calculator can be varied in all fields to have you left assured of complete consistency. Whether your loan is $1,000, $10,000, or even $100,000, the Loan Calculator can show you how much interest your loan will cost you within your payment period as well as show you the exact amount your loan will cost you throughout your duration (weekly, monthly, quarterly, semi-annually, or annually). Loan Calculator can not only determine your payment amounts but can also solve the value of your loan and your loan's interest rate. The fields through Financial Toolkit's calculators show the precise amount your payment/interest rate will be with popups if you missed a field throughout the calculator; this is to ensure you are provided the exact information from Financial Toolkit's application before fully committing to a financial loan from a recognized establishment.

Retirement Calculator
Financial Toolkit's Retirement Calculator is very similar with the Loan Calculator in the sense you are free to vary all of the form's fields to ensure dependability. The Retirement Calculator gives you the precise amount you will need to save in order to meet your financial goals for your retirement. With this aspect of Financial Toolkit, Retirement Calculator enables you to choose what you would want to obtain as income (Desired Retirement Income) each year of your retirement. This features helps you plan accordingly on telling you what you should be putting to your retirement savings every month until you do retire at your desired age. Unlike the Loan Calculator, the Retirement Calculator will show you the bright side of how much your savings will be for your financial needs if you follow your set monthly contribution given on the app.

Customization
Interested in using Financial Toolkit for your company? At Software Developers, we are open to the idea of designing our Financial Toolkit to fit the financial needs of your company like it would be for an single person using the app. A completely modified interface to fit your business will have identical features as the Financial Toolkit with a customized feel. For more information on what you are looking to do with your company, contact us today at: info@sftdv.com.

Software Developers' Financial Toolkit was created for ensuring both your peace of mind and your wallet can comfortably afford a loan and get you ready for your retirement. The easy accessibly to the app from your phone and tablet makes Financial Toolkit an essential component to your financial freedom. Download today!
Financial Toolkit 14 Update