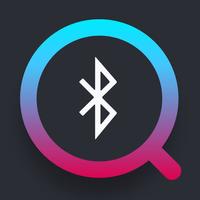 FindIt - Find My BT Device
$4.99
FindIt - Find My BT Device Description
Lost your Bluetooth device? Now you can find it in seconds! Find Your Lost Apple Watch, iPhone, iPad, Pencil, and other Bluetooth devices quickly.

HOW IT WORKS:
• Launch the application
• If your lost device is powered on and within range you will see it in the list. Select it.
• Walk around slowly. As you move closer to your lost device the indicator will change from Freezing / Cold to Warmer / Hot.
• When you are about 3-5 feet away from your device the indicator will display Hot. Hooray! You found your device!

Using this app the following devices could be found:
• All iPhone models (4S and above)
• iPad 3 / 4, iPad mini 2 / 3, iPad Air, iPad Air 2, iPad Pro, iPad Pro 2018
• Apple Watch Series 1, 2, 3, 4
• Apple Pencil
• JBL Charge, Flip 3
• Samsung Gear S3
• MacBook Pro
• Misfit Shine & Flash
• Microsoft Band 1 & 2
• Jawbone UP24, UP2, UP3, UP4
• Bellabeat Leaf
• FITBARK
• Garmin Watches

NOTE: The app's scanner can track other Bluetooth 4.0 devices such as hearing aids that are powered on and actively advertising.
FindIt - Find My BT Device 1.1 Update
- Bugfixes and performance improvements
More