Apps
»
Fintiba - Your way to Germany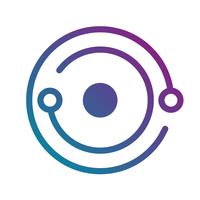 Fintiba - Your way to Germany
Free Get
Fintiba - Your way to Germany Description
Fintiba - we ease your way to Germany. Trusted by students from more than 170 countries and officially approved by the German Federal Foreign Office, Fintiba offers tailor-made online solutions for international students, language students, job seekers and anyone else planning to come to Germany.

What we offer:

* The #1 Digital Blocked Account
* German Health Insurance
* Current Account
* Rent Deposit Insurance
* Liability Insurance
* Study Guide for Germany

The Fintiba app takes our mission to accompany you on your journey one level further and offers step by step guidance through all important stages of pursuing your German dream.

ACCELERATE YOUR VISA APPLICATION - Fintiba Plus includes everything you need for your visa and a seamless start in Germany. Preparing your visa application has never been easier. Get your blocked account together with the required health insurance within one solution. Covering everything from your visa appointment until the enrolment at your university. Everything fully digital and app-based.

GET THINGS DONE - track your progress in the Fintiba app and never miss an important to-do again. Easily access your documents, profile and timeline right from your phone. Receive notifications about the next steps that you need to take and get guided through the process.

ENGINEERED FOR TRANSPARENCY – your profile and documents hold all your important to-dos. You always see if the information you've provided was verified or needs to be adjusted. The Fintiba app gives visual feedback when a to-do was completed.


WHAT OUR CUSTOMERS SAY

"Services from Fintiba are much more convenient than traditional ways and the Customer Care is also nice to me. Highly Recommended!" - Chaoran from China

"I strongly recommend Fintiba to those in a rush. It was so easy and quick to go through all the procedures to open a blocked account." - Kyunghee from Korea

"One of the.... oh no... THE ONLY BEST SERVICE I found online." - Shanaka from Sri Lanka

"Great customer service, amazing customer-orientation, superior blocked account service for international students - fast, credible and secure." - Jamshidjon from Uzbekistan

"Really a good service for students who are in a hurry to open a blocked account." - Ahmed from Egypt

"It is perfect and keeps me all time updated. And what really makes me happy is the fast process of opening my account." – Marah from Syria


FEATURE HIGHLIGHTS

* Manage and organise all your visa-related documents
* Track your blocked account balance at all times
* Multilanguage support for English, German and Chinese
* In-app blocked account and health insurance application
* Send and track your service requests directly through the app
* Detailed timeline to keep track of your actions
* In-depth study guide to always stay well-prepared
* Create your visa application form right from your phone
Fintiba - Your way to Germany 2.0 Update
We hope you're enjoying our app so far. Here's an update that includes bug fixes and significant performance improvements. We're also shipping amazing new features:
* Document caption received some tweaks making your account opening lightning-fast 
* New and improved design of input fields to boost your experience and make using our app even more convenient
* It's now easier to understand what information you actually need to provide
* The app is now running more smoothly across devices
* And much more ...
Loving Fintiba? Then we'd appreciate a rating to help fellow international students to make an informed decision.
Do you still have open questions left? Visit our Help Center for any information you might need.
With love from Frankfurt.
More