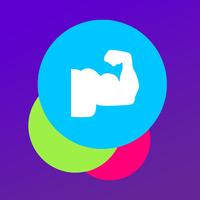 Fititude - Cardio, Workout, Exercise tracker and full log with music player for fitness and training
Free Get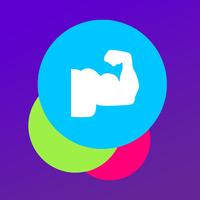 Fititude - Cardio, Workout, Exercise tracker and full log with music player for fitness and training Description
►►► THE BEST WORKOUT TRACKER NOW AVAILABLE FOR FREE! LIMITED TIME OFFER ONLY! ◄◄◄

******
BIG Update coming very soon!! Next update will include - Exercise pictures, more advanced one-rep max and plate calculator, more exercises, more pre-made workout routines and much more!
******

Gorgeous UI, Integrated music player, simple and fast to track both cardio & lifting workouts, look at progress charts, motivation quotes to give you that extra push! Read ahead -

• All features are 100% FREE!!! No Ads, No subscriptions, No in-app purchases, No distractions! Just like workout apps should be!
• Simple and gorgeous UI - only fitness app which actually looks fit!
• Beautifully designed Music player accesses iTunes music library within app, plays in background and screen locked
• Pound and Kilogram units and plates
• Bodyweight, Bodyfat and Lean Muscle mass tracking
• Cardio Interval timer, with charts to track your progress
• Goal based premade lifting routines - split, bodybuilding & strength/powerlifting routines
• Custom lifting workout routines
• Database of exercises which are proven by top lifters to actually work!
• Ability to easily add custom exercises and select different muscle groups!
• Exercises based on 14 muscle groups! Easily search!
• Don't know how to do an exercise? Easily lookup exercise form & videos via Google & YouTube from within the App!
• Record your sets and reps by simply tapping. No typing!
• Beautiful charts and post workout graphs and statistics to track your progress
• Timer for Rest Intervals between sets with lock screen notifications - keeps you on track with your workout
• Warmup Calculator
• 1 Rep Max Calculator
• Plate Calculator
• Notes for workouts
• Share motivation and workout stats via Twitter, Facebook, Email
• Calendar to look at past workouts
• Share workout routines with others via email
• Export to CSV
• Backup data & easily switch devices
• Reorder, rename, delete workouts and exercises by simply swipe & tap
• Daily motivation quotes to push you towards your goals
• Any questions, easily email developer directly from app! My email is pran@pranapps.com
• Designed beautifully for lifters by another lifter! Developer knows and understands what lifters need!

Any questions and feedback, please contact developer directly at: pran@pranapps.com
Would be happy to help! :)

Thanks for using my app!
Pran
Fititude - Cardio, Workout, Exercise tracker and full log with music player for fitness and training 1.56 Update
New:
1. Home screen now shows your best performance and 1-rep max in favorite 5 exercises. These exercises can be selected from the NEW "Setup 1RM Stats" option in the top "+" menu.
Can also share one rep maxes on social media.
2. New button in current exercises to reorder exercises in a workout.
3. Fixed: Reordering of workouts doesn't repeat workout names until scroll down.
Update:
Slight UI tweaks.
The icon for "last workout performed" stays correct even after reordering the workouts.
Screenshots updated.
******
BIG Update coming very soon!! Next update will include - Exercise pictures, more advanced one-rep max and plate calculator, more exercises, more pre-made workout routines and much more!
******
More