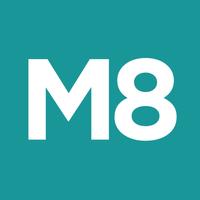 FitnessM8
Free Get
FitnessM8 Description
Stay on track and reach your potential.
Be motivated and beat plateaus through effective programming.
Review your workouts at any time.
Do it right - refer to detailed exercise explanations and videos.


FitnessM8 is a user-friendly, modern cloud-based digital system, which allows health and fitness professionals to develop and manage personalized, detailed programs for their clients - and to monitor clients' progress in realtime as they track their workouts. Reporting and analytics functions are also incorporated.

It avoids the inconvenience, delays and risks of a spreadsheet or paper solutions. Professionals manage a personalized and reusable library of exercises. These are then structured into reusable programs, which are assigned to clients and then further customized as required. Videos, images and descriptions are added with each exercise for the client to review during their workout.

The system scales seamlessly from the individual professional and their clients to practices with multiple trainers working from a shared library of exercises to serve a large client base.