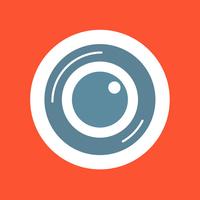 FlawlessLens - Phone Photography Tips!
Free Get
FlawlessLens - Phone Photography Tips! Description
Learn photography from some of the the best photographers on Instagram! Make your social profiles stand out with beautiful photos.

Instagram, VSCO and other filters are fantastic: but there are so many simple tricks you can apply before you get to the filter - when you shoot!

Your phone has an amazing camera. With simple tips from photographers on FlawlessLens, you will learn to better stage and capture your unique perspective on the world in no time!

Select a theme or visual effect, and learn to replicate it in 3 simple and fun steps. Lessons feature bite size information and train you to stage, shoot, and edit your photos. Some lessons teach you to set up a shot, while others focus on processing tools including those available in the camera roll, Instagram and VSCO. Hone your photo skills and liven up your social profiles in no time!

FlawlessLens even helps you share your photos: post your photos to Instagram with hashtag #FlawlessLens from within the app and get them automatically reviewed by other FlawlessLens users. Analytics will help you learn and improve as a photographer. And the lesson specific hashtags will help you get likes and followers.

See how others are applying FlawlessLens techniques: swipe through photos posted by other FlawlessLens users on the second tab.

FlawlessLens is complementary to and works well with filter apps such as VSCO, EyeEm, Rookie Cam, TADAA, Image Sizer, Photo Candy, STEP and others. Combine tricks from FlawlessLens with other apps to create better photos, and get more likes and followers! You can also use FlawlessLens to improve your digital presence on resources outside of Instagram and VSCO: use it to shoot photos for Meetup, OkCupid, Tinder, Hinge, Zoosk and other online profiles. Start getting more likes, followers, matches and responses!

Seamlessly improve your photography skills and your social media presence with FlawlessLens!
FlawlessLens - Phone Photography Tips! 1.1 Update
Bug Fixes
Updated Design
More