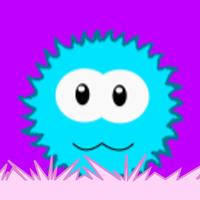 FlopFlip
Free Get
FlopFlip Description
How far can you go in HotBoxed Studios first release, FlopFlip! The game has one button and it reverses gravity, tap anywhere! Collect golden feathers along the way to unlock new and exciting themes!

Confused how to play?
There is one button, and that's the entire screen! Tap anywhere to reverse gravity, you can repeatedly tap it to make you hover in the air, or make timed taps to jump. But remember that when changing gravity it is not instant, if you leave it going one direction too long that when you tap it'll take a moment to counteract the old gravity.

Confused how scoring works?
Land on any of the platforms to score one point! And before you try, no you cant double tap a platform for two points. Unless that's what a majority of the players want then who am I to argue? I'll change it just leave a review!
FlopFlip 1.52.4 Update
+Fixed some Bugs
+Added some new themes
+Added color mechanic
+Changed some internal stuff like the way it saves, but you should keep your progress.
More