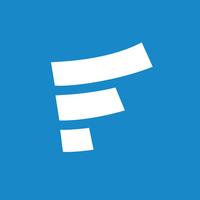 FlowBoard
Free Get
FlowBoard Description
FlowBoard is a simple task and process management app which helps your company organize back-office processes. Automation of repeating tasks limits the number of errors and missed deadlines, so that you can focus on important stuff.

– Request work from anywhere –

With just a few taps you can report a problem with your equipment, request documents, start a new hire onboarding and many more.

– Collaboration in one place –

All the information about your tasks and processes (started or managed by you) are available in one place. You always know what's their status.

– Process templates –

We've prepared more than 50 process templates for HR, IT, Administrative, Finance departments. Try them, edit them and use them as you like.
Start a process and FlowBoard will assign tasks automatically to competent people in your organization.



--------------------

FlowBoard to prosty w obsłudze, ale skuteczny system, który porządkuje codzienną pracę. Automatyzacja powtarzalnych zadań ograniczy ilość błędów i opóźnień dzięki czemu będziesz miał więcej czasu na najważniejsze sprawy.

– Zgłaszaj sprawy z każdego miejsca –

Kilka kliknięć wystarczy aby zgłosić awarię, zlecić wystawienie dokumentu czy uruchomić proces zatrudnienia pracownika.

– Współpraca w jednym miejscu –

Nieważne, czy zlecasz sprawę, nadzorujesz ją, czy realizujesz - wszystkie informacje o stanie zadania lub procesu są dostępne w jednym miejscu. Zawsze będziesz wiedzieć, kto aktualnie zajmuje się sprawą.

– Gotowe przykłady użycia–

Utwórz własne lub dostosuj i wykorzystaj gotowe przykłady użycia . Uruchamiaj jednym kliknięciem procesy sprzedażowe, administracyjne, handlowe, kadrowe i wiele innych. Wybierz proces, a FlowBoard automatycznie przypisze zadania i określi czas realizacji. Przyjęcie pracownika, rozliczenie delegacji, obsługa reklamacji - wybierz gotowy proces i upraszczaj sobie życie!
FlowBoard 1.4.3 Update
- Admins can now change process owners in open processes,
- Admins and process owners can reassign tasks to other users,
- You can now start a process on behalf another user (by tapping on your name in a process start form).
More