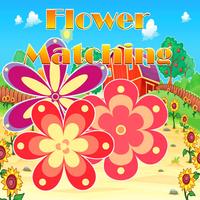 Flower Matching Puzzle - Sight Games for Children
Free Get
Flower Matching Puzzle - Sight Games for Children Description
Explore a world of colorful flowers, cute animals and a fairytale love story in this sweet and fun puzzle adventure.
Flower Matching searching for the passionate .

Easy to learn and challenging to progress, Flower will keep you entertained for hours

Make matches and collect flower tiles in this charming twist on classic matching pairs. Make the match and collect the tiles - flip, find and create a portrait of your favorite flower.