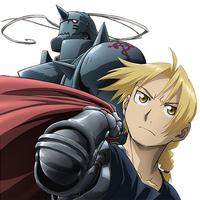 FMA Battle
Free Get
FMA Battle Description
Fullmetal Battle: You are the Alchemist.

Prepare to enter the world of Fullmetal Alchemist: Brotherhood! This is Fullmetal Battle, the only game that lets you lead your own team of State Alchemists into combat. Train alongside Edward and Alphonse Elric, while taking commands from Roy Mustang. Gain the tactical advantage over your opponents by collecting weapons, new types of Alchemy, special attacks – and even the coveted Philosopher's Stone! Perfect your strategy and enter the battlefield to take on players from across the country. Your powers as an Alchemist grow stronger with each victory, and in-app purchases enable amazing new abilities.

It's time to enter the fray – When you play Fullmetal Battle, you are the Alchemist!

Fullmetal Battle is a turn-based RPG Trading Card Game inspired by the rich characters and storyline of Fullmetal Alchemist: Brotherhood.

More about Fullmetal Battle:

• Strategic turn-based RPG
• Guided by Roy Mustang as he provides helpful tips and advice
• Easy to pick up but game increases difficulty as your army progresses
• Form a team of three alchemists as your own personal army and battle your friends online
• 91 digital cards available to collect and equip your alchemists for battle, each card has 3 individual levels of rarity
• Choose from 7 distinct alchemy power types with each type having multiple unique actions
• Enhance your characters with weapons and items including rare forms of the philosophers stones
• Your weapons and powers grow with you as you compete!
• Each time you win a battle you earn experience and that experience can be applied to your alchemists and their powers
• Enter the global arena and be automatically matched to players at a similar skill level
• Equip and configure multiple armies to have available at your beck and call
• Use earned currency from winning battles to temporarily enhance your Alchemists and their powers for future combat.
• New cards available for purchase from the in game store.

Never has it been so easy to battle your friends within the Fullmetal Alchemist: Brotherhood universe!!!
More Information
Language:

English

French

More