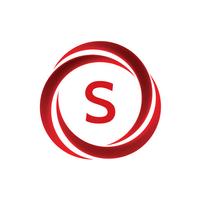 FOCUS S, Vehicle inspection
Free Get
FOCUS S, Vehicle inspection Description
WHAT IS FOCUS CIRCLE CHECK?
Regulations now require you to inspect your heavy vehicle before departure and every 24 hours thereafter. In addition to keeping your vehicles in good condition, you must now archive all reports provided by your drivers for a period of at least 6 months.

Moreover, when a defect is reported by one of your drivers, you must respond per degree of severity. For a minor defect, you must repair it within 48 hours. Major defects must be repaired before the vehicle goes back on the road again.

With that being said, FOCUS Circle Check aims to simplify the lives of everyone who will be affected by this new measure.
• Conform to regulations and avoid hefty fines.
• Send pictures of mechanical problems.
• 6 months of vehicle inspection report history.
• Alert your mechanical department and increase productivity.
• Simple, convenient and fast
SMALL OVERSIGHTS CAN RESULT IN BIG FINES – BE PREPARED!
The FOCUS application will allow for effective communication between drivers, owners and verifiers.
Here are the main features:
• Filling out Circle Check reports electronically on any smart phone, with photo media, in seconds;
• Automatic transmission of reports to operators/owners;
• Real-time access to report history, both old and new.
FOCUS CIRCLE CHECK IS SIMPLE AND CONVENIENT!

INFORMATION AVAILABLE FROM FOCUS CIRCLE CHECK
• FOCUS provides a full Circle Check report per type of vehicle being inspected (i.e. heavy vehicles, buses, etc.).
• Easily create reports, attach pictures and send them as soon as completed – allowing for the effective correction of any defects.
• Accurate, real-time report information, ensuring increased precision and organization for both employers and employees.
• Access to the history of all reports – ensuring peace of mind in case of an audit.
FOCUS S, Vehicle inspection 1.1.7 Update
Internal improvements.
More
More Information
Language:

English

French

More