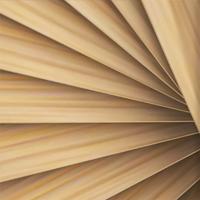 Folding Fan
Free Get
Screenshots for iPhone
More Screenshots for iPad
Folding Fan Description
Following after the Folk Art Series [wood joints], tagDesign announces its second App of Folk Art Series called [Folding Fan].

Folding fans have became popular since the Ming Dynasty of China-----during the 15th century. Because of the ancient scholars' handwriting and painting on their folding fans, these common implements used for refreshing oneself became a new fashion, used for personal use or gifts.
 

When they found out this shaped gadget is just like a moving picture, they were fascinated to put their favorite poems and paintings on it, combined with the delicate natural materials and ingenious jobs of skilled craftsmen, the fans become a excellent space to express their leisurely mood and show their individuality.

In the scorching summer, holding a folding fan, to fan slowly. Ancient Chinese have extremely developed this little gadget of refreshing. Almost all the famous painters and calligraphers worked on it and some of the works became classics, which may be called "greet beauty in little things". Because of the beauty of delicate material, artistry, elegant calligraphy and paintings, people were proud of possessing fans with famous works on and handmade by famous craftsmen.

This kind of a fan was seemed as a moving visiting card, a symbol of one's art taste and status.  As time passes, the folding fan in one's hand could present a unique luster and texture, and this peculiarity made folding fans become a fashionable and requisite stuff.

During the 18th century, when the folding fans spread into Europe, they were once regarded as a symbol of oriental sentiment.

Today, as modern people, we are moved and attracted by the great concentration of traditional artisans, and also their state---"playing for cultivate one's taste" but finally you create a "world".

In the past times, the folding fans's  function is refreshing, recording and artistry creation, while why shouldn't we share it in our time? Then, we can't wait to make some creation on the folding fans. By writing and painting on this ancient platform, we could record and explain our time, our originality and our talent! Join us! Let's experience the mood of those traditional artisans and enjoy the fun of a totally new artistic creation together!

In this brilliant age, digitization and technology is like a gateway between modern and tradition, through which we can go and touch beauties.


In the [Folding Fans] App:
The Gallery- lead you to appreciate the young artists and creators' works based on inspiration.
The Modeling- present the main shape and structure of the folding fans with high quality 3D models.
Making- ingenious games will bring you to experience the birth of a folding fan.
History- travel through time and look for the history of folding fans.
Fan Store- you can get a real original folding fan handmade by a well-known, terrific, young living artist.
Besides, you can enjoy this application without any waste of your phone's powerful calculate capacity and half a pixel!
There are beautiful and funny illustrations, rigorous words and vivid voices. You can share them to the social media or your friends!
[Folding Fans] has four editions--- in Chinese, in English, in Japanese and in French, and you are welcome to share it with your friends all over the world. Beauty knows no borders!
[Folding Fans] praise all the people who love life and have a heart of "play" and "create".
Sincere thanks, the people who helped us! Sincere thanks ,the people who pay close attention to us!
Let's salute tradition and artisans in the way of this time!

tagDesign
We are a team located in Beijing, who love craftsmanship and beauty. Design and digitization make up a medium, by which we connect and explain tradition and modern!
We expect that as a people who love beauty and craftsmanship, you can find some new tricks to play.

web:http://www.taguxdesign.com
e-mail:tag@taguxdesign.com
WeChat:tagDesign
Weibo:tagDesign
instagram:tagdesign1212
Folding Fan 1.2.0 Update
Thanks for using Folding Fan and supporting us! Have fun with Folding Fan 1.2.0. Our updates include:
·optimized experience
·iPhone X support
·improved interfaces
With the latest version, you can upload your own image and personalize the fan-cover, easily locate and purchase the fans you adore.
Please keep that feedback or question or suggestion coming. Contact us in [home - feedback], please leave your email address.
More
More Information
Language:

Chinese

English

French

Japanese

More