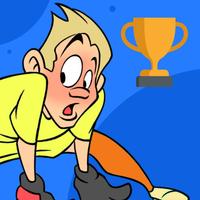 Football Emojis Keyboard
$0.99
Football Emojis Keyboard Description
Football emojis is a smart emoji keyboard for iPhone and iPad that makes typing about the football matches funnier. 

Find the emoji art button in the Football emojis Keyboard to find special designs that you can share directly from your emoji keyboard through any app, wherever you are chatting!

Choose between hundreds of options and express your colors!

Works inside Snapchat, Facebook, Whatsapp, Email, iMessage, Line, WeChat, Twitter, etc.