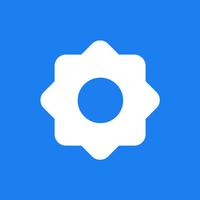 Forget-Me-Not.
Free Get
Forget-Me-Not. Description
Forget-Me-Not is your solution to the embarrassing problem of forgetting someone's name.

NETWORK
Easily set up a professional profile through your Google account, and connect with other users through the "Add Connections" button or "Invite Connections" button.

NOTIFICATIONS
When a connection is nearby, you will receive a push notification to your iPhone or Apple Watch with the person's name- reminding you who they are before you run into them! You will receive two notifications per person in the span of 24 hours.

CUSTOMIZE
• Select who you want to receive notifications about through "Known/Unknown User" button on a connection's profile
• Select desired radius for notifications in your profile
• Add your notes to connections' profiles for talking points
• Turn off notifications and simply use the "Connections" button when you're going to a large event

RELAX
Forget-Me-Not has you covered! Networking made easy.
Forget-Me-Not. 4.0.4 Update
Certificate Updates only
More