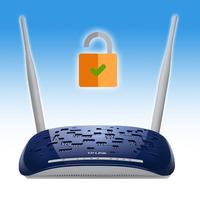 FREE WIFI PASSWORD WEP WPA
Free Get
FREE WIFI PASSWORD WEP WPA Description
WIFI PASSWORD WPA WEP is a security tool for your phone that will help you to increase your wireless router security in few simple steps generating for you a long alphanumeric random wifi password.

This free app is to simple to use, just open up this application choose a security type, wept, spa wpa2 or was and on the next screen press the gen button.

After this you will se displayed on the boxes some passwords then you just have to copy it and set it to your router wifi. If you don't know how don't worry there are many tutorials.

Why this work? Because against wifi hacking attacks a longer password is harder to reveal using the brute force method. This method is not infalible but makes your network safer.

Notice this app is NOT a hack or hacking wifi password application. It just will generate for you long random passwords.
FREE WIFI PASSWORD WEP WPA 1.0 Update