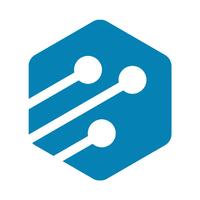 FreshPOS Driver
Free Get
FreshPOS Driver Description
The FreshPOS Driver App provides a simple, user-friendly, delivery driver app that allows dry cleaners to complete their pickup & delivery tasks in an efficient and effective manner. The FreshPOS Driver App features numerous intuitive features when linked with the FreshPOS software suite.

* Drivers can easily manage and select the route to be completed, see route details, and switch easily between different routes.
* Grouping of numerous tasks at the same address into one job, with the ability to split this job into sub-tasks. Enjoy easy to use point-to-point navigation.
* Drivers have the ability to simple and easily re-order tasks on-the-go, allowing delivery drivers to leverage off local knowledge, or respond to localized events, by dragging and dropping tasks into a new order.
* Add new collections whilst on-site and completing deliveries
*Contact customers, at the click of a button

The FreshPOS Driver App gives dry cleaning businesses an easy way to implement routing and logistics management into their business.
FreshPOS Driver 1.6 Update
Business account bug fixed
More