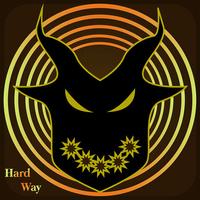 Frozen Gold
$0.99
Frozen Gold Description
The Frozen Golds legend began in 3028. Earth has been devastated by pollution. A thick cloud of gas covered all the vegetation and made the atmosphere unbreathable...
Human survivors could not give up the idea of saving Earth despite the terrible living conditions. The only solution to recreate the protection of the Earth so desperately needed... The Frozen Golds. These little energy balls whose mysterious powers can recreate life.

The Game

Frozen Gold is an all-public game that mixes address, reflex and anticipation. It takes place in a post-Apocalyptic universe where humans, after destroying the Earth, want to rebuild it.
In this purpose, you have 9 spaceships totally different visually and tactically. They can be redeemed for some Frozen Golds discovered during your exploration.

Difficulty

In Frozen Gold, you have several spaceships which provide you different game styles. From a ship like the Jolka, small, fast and dynamic to a Barog, centered on anticipation.

Musics

Musics and the entire game have been developed by Arnaud Demaille.


Thanks for reading, hope you enjoy the game.