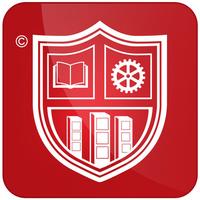 FUE
Free Get
FUE Description
Future University in Egypt is one of the newest and most promising private universities in Egypt. The FUE campus is conveniently located in the heart of New Cairo. Through excellence in teaching, research and service, Future University strives to provide a comprehensive, high-quality education that prepares our graduates to be future leaders. The campus provides a creative, nurturing environment where students can realize their potential while learning from a talented, highly qualified faculty. Future University offers a rich and rewarding educational experience.

Within FUE Mobile App you can find the following:
1. Information About FUE.
2. Calendar, News and Events.
3. Gallery.
4. Apply Online.
5. Student Portal.
6. Staff Portal.
FUE 1.4 Update
Several Enhancements.
More