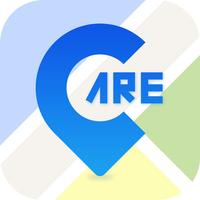 Funcare
Free Get
Funcare Description
Funcare, is a child and parents designed for the combination of hardware and software products, by wearing the child's wrist, and supporting mobile phone APP connection, to achieve easy association with the watch, accurate positioning of the child's location. So that parents can anytime, anywhere in the phone APP to see the child's activity trajectory, always grasp the scope of children's activities.

Main features:

1, precise positioning:
Support GPS chip, Beidou satellite chip, supplemented by Wi-Fi, base stations and other four positioning, whether it is open-air street, or indoor classroom, positioning are more accurate.

2, telephone monitoring:
Support the phone monitoring function, triggered by the watch in silence does not disturb the child's case, call back the parents of the phone, so that parents can always monitor the situation around the child.

3, address book call
Support the child's watch and parents call each other, watch the address book by the parents control to ensure that children will not be harassed by other phones.

4, electronic fence
Support the electronic fence set, the parents can set the child's activities safe fence, once the child into or across the security fence, juvenile love will receive a prompt (need APP in the background)

5, exercise steps:
Children's watches can accurately record the child's daily movement of the number of steps, the data can be transmitted to the juvenile love, the parents can view the child every day movement steps.

6, micro chat
Children's watches can chat with parents through micro-chat.

7, reward
Parents can set a bonus to the child through the child care client, at any time to encourage children.

8, SOS a key alarm
Encounter unexpected situation, the child can press the watch button for 2 seconds, triggering with the parents to help dial.
More Information
Language:

Chinese

English

More