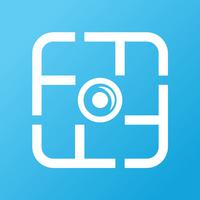 fuzul
Free Get
fuzul Description
fuzul is your free, local on-demand marketplace of eyes-for-hire. Instantly connect with local communities across the US who are ready to be your eyes. Whenever you've thought to yourself, "I wish I could hire someone to do _______ so I can save some time...", well the stars have aligned and here we are!

fuzulers across the US have used fuzul to:
- check-in on their investment/vacation properties
- increase awareness about their products
- increase check-in's during new launches
- gather content for user-generated campaigns
- gather people in the community that can help find their pet
- find someone that will pick-up their package and deliver it to them
- find someone to do miscellaneous errands while at work
- measure out-of-state locations for expansion
- check-in on construction projects workers and progress

The opportunities are endless. How will you use fuzul?

Questions? Suggestions? Feedback? Concerns?
Email us here: manny@fuzul.com

We always love hearing from you.
fuzul 1.5.3 Update
Hey fuzul! Since you're peeking into the notes, i'll share some updates with you.
We've worked on a lot of backend tools for our team to help you move from one stage to another when/if you ever get stuck, blast notifications based on your geolocation, and finally get those dire in-app messages to you when you aren't fuzuling (hello is this thing on?!). With that said, all of our notifications are working again. We understand it was quite confusing without some key loading icons when uploading photos and videos - we added them for ya! For your security, we now allow you to choose the visibility of your phone number when fuzuling. For brands and small business owners, we have added a product status feature (in-stock, Out-of-stock, etc), each photo uploaded is tracked with a geolocation tag to prevent fraud, and a barcode scanner to audit products at any store, anytime. We also upgraded the hiring process by allowing you to check "Hire automatically" to hire the first qualified candidate immediately.
More