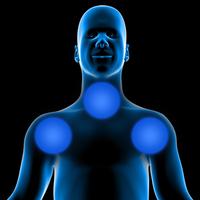 FysiOtherappy
Free Get
FysiOtherappy Description
FysiOtherappy is a breakthrough in fitness apps. This app uses the latest 3D animation techniques to show a whole range of exercises that are being prescribed by physiotherapists.

The exercises are demonstrated by a model that can be turned around 360 degrees with the tip of
your finger, enabling viewing the exercise from each angle.

All exercises can be viewed on your iPhone in both portrait or landscape, so every exercise can be displayed at maximum size.

In addition, every exercise comes with a short instruction on its precise execution. Also, you can select and favorite exercises, set reminders and thus create your own personal training schedule.

The app contains exercises that are being prescribed in case of pain in shoulders, back, wrists, knees, calves, hip and neck. Each exercise can be reviewed, the level of pain registered and remarks can be added. At a later stage, extra exercises will be added.

There is also a Lite version of this app available, in which a limited number of exercises can be seen.