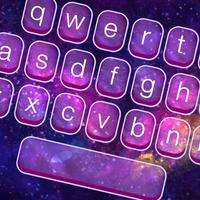 Galaxy Keyboard Skins – Glow.ing Space Themes and Color.ful Text Fonts for iPhone Free
Free Get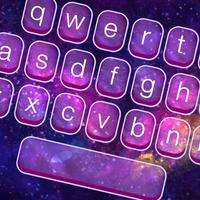 Galaxy Keyboard Skins – Glow.ing Space Themes and Color.ful Text Fonts for iPhone Free Description
If you are a universe lover then you will find adorable these Galaxy Keyboard Skins! Glowing Space Themes and Colorful Text Fonts for iPhone Free will leave your absolutely breathless. Feel like an astronaut and enjoy the beautiful scenery and this useful keyboard app. Get it for free and experience texting among the stars!

Galaxy Keyboard Skins app features:

Amazing keyboard app.
High quality app graphics.
Glowing accessory for your device.
Beautiful stickers, symbols, and emojis available.
Galactic keyboard skins for your iPhone.
Shiny text fonts and key designs.
Select the language, themes, and shortcuts.
Share via Facebook, Twitter, and Instagram.

Text typing in universe!

Customize your iPhone in the best possible way – with this galactic keyboard app. Try out numerous stunning outer space images as your keyboard skins and themes that will make you feel like an astronaut. Experience what you can do with these colorful text fonts and emoticons. Download Galaxy Keyboard Skins app completely free of charge and make your typing fast!
Galaxy Keyboard Skins – Glow.ing Space Themes and Color.ful Text Fonts for iPhone Free 1.0 Update
This update is signed with Apple's latest signing certificate. No new features are included.
More