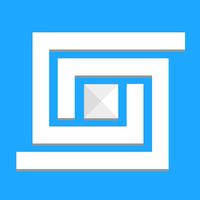 Gem Defense - Labyrinth tower defense
Free Get
Screenshots for iPhone
More Screenshots for iPad
Gem Defense - Labyrinth tower defense Description
Gem Defense is a very interesting tower defense type of game. The game let player construct the wall maze by their own will to make monsters walk long distance. You may get some strong gems by luck and strategy, which have high value of attack and amazing special effects. It will help you challenge the missions more easier.

Game features:
1、More missons, from easy to hard.
2、48 types of gems, 28 compund and updates methods.
3、Massive monsters to test your maze construction level.
4、Strong bosses waiting to terminate your defense.

Developer Email: rangergame@163.com
Gem Defense - Labyrinth tower defense 1.1 Update
1, Recipe re-adjustment, each gem is useful.
2, Gem data correction, more balanced.
3, The difficulty of the game from the new adjustment, the difficulty increases more gentle.
4, Repair and reduce the logic of the error.
5, Level increased to 42 off.
6, Increase the final damage statistics.
7, Ranking increased damage rankings, remove rank and gold rankings.
8,Gems and recipe unlock to remove the level limit.
9, Remove the small points, directly into the state.
10, Failure to increase incentives, pass through without tangle.
11, The interface is further optimized.
12, Gemstone details interface can be increased synthetic gems, increased damage statistics.
13, The game scene in the resurrection of the gem is insufficient, prompt and can be purchased directly.
14, The amendment formula error.
15, Repair synthesis, the magic effect does not disappear.
16, Damage statistics boss blood volume adjustment, to meet the challenges of some fever players challenge statistics boss.
17, Start the screen settings, reducing start-up time.
More