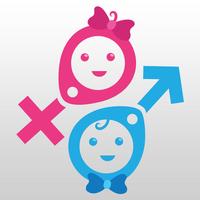 Gender Predictor - Boy or Girl
Free Get
Gender Predictor - Boy or Girl Description
This app is for entertainment purposes only. Chinese Baby Prediction has never been an easy task to understand, but we have made it available at an ease. Through this Baby Gender app, you can reveal the secret of your unborn.

Do you want to find out the gender of your unborn baby?

Acquaint yourself with the most popular ancient gender prediction ways. Try traditional and ancient methods of reckoning. This Chinese Gender Predictor app serves the best results for Baby Gender Prediction for free.

The app is very simple and easy to use. Just enter the Mother's date of birth and approximate date of conception. That's all it is.

Good Luck !!