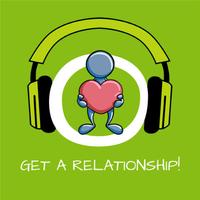 Get a Relationship! Find a Life Partner by Hypnosis
$1.99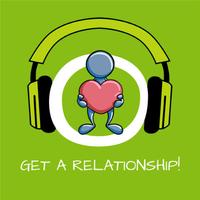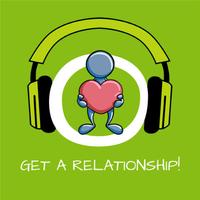 Get a Relationship! Find a Life Partner by Hypnosis
Screenshots for iPhone
More Screenshots for iPad
Get a Relationship! Find a Life Partner by Hypnosis Description
GET A RELATIONSHIP! FIND A LIFE PARTNER BY HYPNOSIS

• Learn to believe firmly in a loving relationship
• Discover your own attractiveness and self-worth
• Become a magnet for the person of your dreams

You are single and have yearned for a happy, fulfilling relationship for some time now? You have not yet found the right one? Are you unhappy in your current relationship and unable to let go? The hypnosis program "Get a Relationship! Find a Life Partner by Hypnosis" will help you to finally fall in love (again) and to find the person of your dreams. Step by step, with the help of the program, you will change the negative patterns of thought and behavior that have prevented you from finding the right person so far. Become more confident in the knowledge that you, too, will find a fulfilling relationship, and discover your own attractiveness and self-worth. With this new way of thinking and feeling, you will literally become a magnet for this new dream person of yours.

HOW THE PROGRAM WORKS

"Get a Relationship! Find a Life Partner by Hypnosis" is a form of relaxation training that works effectively with the techniques of classical hypnosis and mental coaching. This 30-minute program is aimed at singles who wish to have a loving, happy, and long-term relationship. Those who are unhappy in their current relationships will also find the necessary mental support in this program to finally let go. In this hypnosis course, Kim Fleckenstein uses what is called the "threefold method". This means that you will first hear all suggestions in one ear, then in the other ear once again, and then one final time in both ears. This technique reinforces the effectiveness of the program several times over, causing the positive feeling that you are an attractive and desirable person deserving of love to continue to grow with each repetition. Kim Fleckenstein will lead you through a visualization process that will help you to disperse any old disappointments and patterns of thought that are in the way of your progress. By "falling in love" with yourself, you will slowly open up to the idea of love and the person of your dreams.

Duration: ca. 30 Minutes

ABOUT KIM FLECKENSTEIN

"Get a Relationship!"" was designed by well-known German Hypnotherapist Kim Fleckenstein. Kim Fleckenstein is a certified alternative practitioner in psychotherapy, a clinical Hypnotherapist and NLP-Master-Coach. Based in Munich she already published a range of best-selling self-help and hypnosis programs as Apps and MP3s under the label GET ON APPS!. Her unique technique and self experiences have helped to create the special character and heart of her recordings.

Together with professional and native speaker Cathy Weber she also publishes her programs in English.

WHAT YOU GET

* A highly effective 30-Minute professional Hypnosis session using the latest hypnotic and relaxation techniques – suitable for both, beginners and more experienced users.
* The professional and warm voice of Cathy Weber, which leads you into a deep state of relaxation and change.
* A high quality and state of the art recording.
* Professionally composed background music for every program by CSW Music.
* Customize your settings and discover other useful features.

PLEASE NOTE

Do not listen to this program while operating a motor vehicle or during any other activity that requires your full attention. This program does not replace a doctor or any other medical aids. The best effect can be achieved by listening to this program once a day over a period of 4 weeks.
Get a Relationship! Find a Life Partner by Hypnosis 6.5 Update
More Information
In-App Purchases:

Think Self-Confident! $1.99

Get Self-Confidence! Build self-confidence $1.99

Feel Positive! Learn to think positive $1.99

More