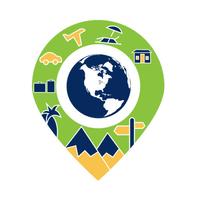 GetGuide
Not Available
Removed
from the App Store
GetGuide Description
Travelling around the world is one thing that few people give much consideration. Many people make numerous mistakes about their travel destinations and end up incurring a lot of costs and choosing an inappropriate destination for many different types of vacations. We developed the GetGuide travel app to make it easy and seamless to choose a cheap and appropriate destination for your holiday based on real-time facts. GetGuide Inc. is a US-Canadian company with the vision to make your traveling and leisure moments as easy as possible. We help travellers from different parts of the world to travel and as well as plan well for their vacation. We provide all our clients with a budget on their traveling cost with much focus on keeping both quality and quantity. We understand the fact that you may not have enough time to scour the web for the appropriate destination. This is why we have come in –to bridge the time and knowledge gap in regards to finding the vacation destination that aligns with your budget, parties accompanying you, personal needs, primary purpose, and specific country or continent. We have agents from different parts of the world, who help us to plan your travel itinerary. With our application, you are assured to get reliable information regarding the vacation destination that you have in mind.

All you need to do is fill in the application some details about your travel plan. For example, the app will prompt you to enter details about your preferred continent or country to visit, your aim of travel, duration, budget, people accompanying you, and the personal needs. Your request flys to cloud and connnect to one of our expert local guide. Let us take the trouble off you and plan your vacation. GetGuide will provide you with a trip itinerary including a variety of destinations, flight details, accommodation, and transfer.

Besides, we guarantee you reliable health advice about all the possible destinations, as well as other safety instructions.

GetGuide is your custom trip planner. We are just starting out. We are working on development to add tones of feature to our app and make the traveling easier than ever.
GetGuide 1.1.4 Update
Improved Performance and User Interface.
More