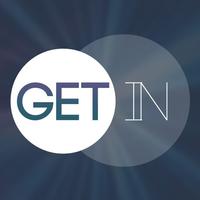 Get-In
Free Get
Get-In Description
גט אין היא אפליקציה שמספקת אפשרות למשתמשים ולמועדונים לתקשר אחד עם השני.
הבליינים מקבלים מידע רלוונטי על המועדונים שמעניינים אותם באיזור שלהם- מיקום מדויק, תפוסה, קוד לבוש, ובעיקר- יכולים לנהל אינטראקציה עם המועדון, כך שכאשר יגיעו אליו- יכנסו במהירות- תוך עיקוף התור בכניסה.
האפליקציה אף משמשת פלטפורמה עבור בעלי מועדונים לנהל את קהל הלקוחות שלהם בקלות ופשטות.

"Get In" is an App providing users & clubs to
connect with each other. giving users relevant information about the clubs that interest them, and helping them "get in" those clubs immediately as they arrive- skipping the line.

it also gives clubs managers an easy and simple way to manage the club's audience.