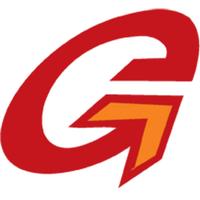 GeTS Holidays
Free Get
GeTS Holidays Description
GeTS Holidays app is exclusively available for guests traveling with us.

Manage your holidays and trips without any hassles using GeTS Holidays travel app - The one stop shop for all your travel needs. Our travel app provides quick & hassle free booking experience to our guests. The GeTS Holiday travel app through its customized user interface works well on any Android device – mobile or tablet. Our app is exclusively available for travellers traveling with us. Our mobile helps you get fast bookings with unbelievable discounts offers on flights, hotels and holiday packages, thus making your holiday booking experience a delightful one.
Install our travel app, when travelling with GeTS Holidays to enjoy exclusive app discounts and an overall seamless booking experience.

Product Features - get started with these awesome benefits:

Itinerary:
-Get the detailed Itinerary, Summary Itinerary and hotel details of all your bookings at one click in the Itinerary section of the App.
-Easy to access and understand.
-Manage your holiday without any hassles.

Hotel Vouchers:
-Get details about your Hotel Vouchers conveniently at one click.
-Easy to search hotel information.
-Get the best deals and offers and find the ideal hotels at the best prices.
-Save hotels so you can book later

Invoices & Payments:
-View all your Invoices and Payments Details conveniently.

Embassy:
-The GeTS App helps you quickly and easily find answers to your visa questions providing assistance to both resident and guests visiting us.

Things To Do:
-Discover cool things to do at any destination.
-Browse and book activities for at places you visit.

Complaints & Feedback:
-Add your own reviews and photos.

Camera Feature:
-The GeTS Holiday phone app allows you to take a picture using your Android device camera directly and share on social media.

Map Location:
-Certain permissions are needed to obtain your location and address. Accurate network location obtained through GPS navigation for you to locate places easily.

Future Bookings:
- Travel within India and Abroad - Cheapest flight tickets for one-way and round trips on Domestic and International flights
- Logged-in users have an option to save holiday details and information for future bookings with GeTS Holidays.
More Information
Language:

English

German

More