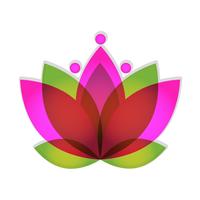 Gia Dinh Toi
Free Get
Screenshots for iPhone
More Screenshots for iPad
Gia Dinh Toi Description
This app provides useful information, Youtube-based entertainment programs which will be used by all family members from grandparents, parents, to children. That is why the name My Family, or in Vietnamese, Gia-Dinh-Toi. Using this app, you will become more knowledgeable in the U.S. society. Applicants for the U.S. Citizenship test will find this app helpful because it provides 100 English - Vietnamese civic questions and answers for the naturalization test. Children may watch kids movie, learning English/French/Vietnamese languages with Unicorn stories, and times/division/square tables while listening to the music.

Ứng dụng này cung cấp tin tức hữu ích, chương trình giải trí lành mạnh, cũng như phim ảnh cho tất cả những thành viên trong gia đình từ ông bà đến cha mẹ, và con cái. Dùng ứng dụng này, quý vị có thể biết thêm về xã hội Hoa Kỳ. Những vị đang học thi vào quốc tịch Hoa Kỳ sẽ thấy ứng dụng này hữu dụng vì nó cung cấp 100 câu hỏi và câu trả lời dân sự của Hoa Kỳ bằng cả 2 ngôn ngữ Anh - Việt. Trẻ em có thể vừa xem phim thiếu nhi, vừa nghe nhạc, vừa học Anh/Pháp/Việt ngữ với chuyện Unicorns, rồi học toán với các bảng nhân/chia/bình phương nữa.
Gia Dinh Toi 3.16 Update
1. Media section:
* SBTN Morning, SBTN: This Day in History
* VIETLIVE TV Daily news, VIETLIVE TV News from the Social Network
* Youth series: Violet: Trang 30; Red: Kho Vang An Ha; Blue: Nguoi Dung Khac Ho
* In appreciation of Father Truong Buu Diep: Episodes: 258 - 287.
* Buddhist teaching: Venerable Thich Phap Hoa and his presentations.
2. Entertainment section:
* PBN 128: Journey of 35 years, part III
* PBN Full Programs, PBN Collections
* MV/MV: Mua Tren Bien Vang - Ha Thanh Xuan
3. Kids section:
* Family: nouns, adjectives, and readings related to family culture.
1. Mục Thông tin:
* SBTN Morning, SBTN Ngày Này Năm Xưa
* VIETLIVE TV Tin Tức Hằng Ngày, VIETLIVE TV Điểm Tin Cộng Đồng Mạng
* Tủ sách Tuổi Hoa: Hoa Tím: Trang 30 - Thụy Ý; Hoa Đỏ: Kho Vàng An Hạ - Vũ Hạnh; Hoa Xanh: Người Dưng Khác Họ - Kim Hài
* Ơn Cha Trương Bửu Diệp: Chương trình 258 - 287.
* Thuyết Pháp: Thầy Thích Pháp Hoà và các bài pháp thoại.
2. Mục Văn Nghệ:
* PBN 128: Hành Trình 35 năm phần III
* PBN Full Programs, PBN Collections
* MV/CD: Mưa Trên Biển Vắng - Hà Thanh Xuân
3. Mục Trẻ Em:
* Gia đình: danh từ, tính từ, và bài đọc liên qua đến gia đình.
More