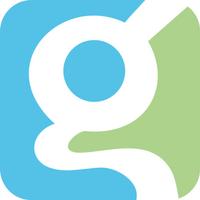 Givella - Fundraising for Schools and Nonprofits
Not Available
Removed
from the App Store
Givella - Fundraising for Schools and Nonprofits Description
Givella is the easiest way to give to your favorite school or nonprofit, AT NO COST TO YOU!

Raise money every time you shop or dine with participating restaurants and retailers. Merchants contribute between 5-10% of each purchase on average, so the donations add up fast!

Save time and money. No need to buy stuff you don't need. Easily manage and track your contributions through the app.

Here's how it works:

• Sign in and pick your cause
• Shop or dine with one of our merchants
• Upload your receipt to the app
• Voila! Up to 10% of your purchase will be donated to your cause.

That's it! Fundraising has never been easier.

*******
Here's what some of our users are saying:

"Love this app - such an easy way to give back to my kid's school. Very clean interface."

"Thanks for putting this together! This is a great way to shop and give locally."

"This is the future!"

*******
Connect with us on social media!
http://www.twitter.com/mygivella
http://www.facebook.com/mygivella
Givella - Fundraising for Schools and Nonprofits 2.2 Update
This version is a major overhaul of the Givella app, and we think you are going to love it! You no longer have to remember to upload a receipt after each purchase, which means fundraising is now as easy as…well…pie from your favorite place around the corner.
Key enhancements in V2.0 include:
-Card linking: you no longer have to upload your receipt. Instead, simply link your credit card and we'll take care of the rest through our partnership with Visa and Amex
-An enhanced user interface for easier navigation and information
-New bonuses: periodically we will offer special bonuses for shopping at certain merchants or purchasing specific goods. Be sure to turn on notifications so we can let you know about those
-Description update: changes in red below.
Givella is the easiest way to give to your favorite school or nonprofit, AT NO COST TO YOU!
Raise money every time you shop or dine with participating restaurants and retailers. Merchants contribute between 5-10% of each purchase on average, so the donations add up fast!
Save time and money. No need to buy stuff you don't need. Easily manage and track your contributions through the app.
Here's how it works:
1) Link your credit card in the app.
2) Select your cause.
3) Shop or dine with one of our merchants.
4) Voila! The merchant donates up to 10% of your purchase to your cause.
That's it! Fundraising has never been easier.
*******
Here's what some of our users are saying:
"Love this app - such an easy way to give back to my kid's school. Very clean interface."
"Thanks for putting this together! This is a great way to shop and give locally."
" I love being able to give back while shopping without even thinking about it."
"This is the future!"
*******
Connect with us on social media!
http://www.twitter.com/mygivella
http://www.facebook.com/mygivella
More