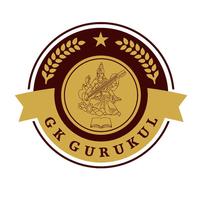 GK Gurukul
Not Available
Removed
from the App Store
GK Gurukul Description
The GK-GURUKUL school app is for bridging the triad between parents, teachers and students. In this app parents can access the progress reports of their children and keep a track of GKG school activities and events.

In the GKG app students can also practice homework through worksheets and MCQ's given by teachers. This also saves paper and gives parents the freedom from the anxiety of loosing subject worksheets.
This is unique, a never done before idea for any school in Pune, here you can check the pupils level of understanding of the study concepts taught by the teacher's. The teachers too get the feedback on whether to repeat the lesson or consider it done.

This app is a sincere effort by the GKG school management to further improve the quality of education and keep in touch with the parents.