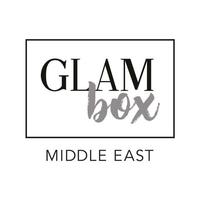 Glambox Middle East غلام بوكس
Free Get
Glambox Middle East غلام بوكس Description
ان شركة جلام بوكس الشرق الأوسط من الشركات الرائدة في صناديق التجميل على مستوى الخليج العربي ، يتم الإشتراك فيها و بشكل كبير من السعودية و الامارات. فإنها تضم العديد من الماركات العالمية و المحلية، تتراوح في منتجات العناية بالبشرة و العناية بالشعر و المكياج و العطور و منتجات العناية بالجسم الخ...
كما أنها تساعد المشتركين في استكشاف و التعرف على أجدد و أحسن المنتجات. و هذه الخدمة توفر أيضا للمشتركين الفرصة في الحصول على قسيمة تساعدهم على اكتشاف أفضل الصالونات و المنتجعات و محلات التجميل في مدينتهم.
اكتشف الأفضل في مجال التجميل للبنات و الشباب الآن! نوفر اشتراكات شهرية لها و اشتراكات صناديق الثلاث شهور له ، هناك متسع للجميع في جلام بوكس ، سواء كنت مبتدأ أو خبير في مجال التجميل.

قم بتحميل التطبيق الآن لتكتشف المزيد عن صناديقنا، كيفية الإشتراك و متابعة طلبك و أيضا لتعرف عن المنتجات العالمية التي ستصدر قريبا في عالم الجمال!

لها
هل تريدين أن يصلك على عتبة منزلك صندوق مفاجآت كل شهر؟
نعم!ها ما اسمعه هو حماسك؟ اذا هنا في جلام بوكس عندنا الحل المثالي.
فريقنا يقوم بجمع أفضل و آخر صيحات المنتجات في عالم التجميل و العناية بالبشرة و الشعر في صندوق مميز صمم خصيصا لك لتكتشفي و تتمتعي و انتي في منزلك!
نقدم لك خليط مميز من أفضل المنتجات ، ابتداء من المنتجات الكلاسيكية القديمة إلى الجديد التي يجب عليك اقتنائها!
اختاري أي اشتراك يناسبك ٣ أو ٦ أو ١٢ شهر لتحصلي على +٤ منتجات كل شهر.
أفضل ما في الموضوع أن كل ما عليك فعله هو الإشتراك ثم ارتاحي و انتظري صندوقك ليصلك ، افتحيه و استمتعي به !
هيا أنت تستحقين إجازة جلام !

له (في الإمارات فقط)
أخيرا ، شيء للرجال أيضا ، نحن لا نرضى يا سيدي بأن تشعر بأنك مهمل. لذلك لدينا صندوق خاص لك ، يساعدك في العناية بنفسك.
بغض النظر عما أنت تبحث عنه إن كان يخص الحلاقة أو البشرة أو شعرك أو حتى العناية لجسمك، أنت في أيدي أمينه مع جلام بوكس.
الأمر بسيط ، فقط قم بإختيار حزمة الصناديق المناسبة لك ١ _ ٢ أو ٤ ليصلك كل ٣ شهور ، إنتظره ليصل إليك و تمتع به ! يا معشر الرجال أنتم تستحقون اجازة أيضا!

Glambox Middle East is one of the best box subscription services in the GCC. Thousands of people from KSA and UAE have already subscribed to their services. The products will range from niche brands to international brands including categories like Skin Care, Makeup, Hair Care, Body Care Fragrances and much more. Subscribers will discover the best cosmetic products with Glambox. With this subscription service, subscribers will get vouchers through which they can discover the services available at the best spas, salons & lifestyle place in town.

Say Yes to beauty and grooming platform! Glambox subscription packages are available quarterly for men and monthly for women. Whether you are grooming expert or a novice, you will always find something for someone and yourself.

To know more about our boxes, how to subscribe, how to track the order and read about latest international beauty and grooming trends, install the Glambox beauty app now.

For Her

Do you want to receive a box full of wonderful surprises every month? Yes, it is true. We know what makes you happy. At Glambox, we offer you a solution that makes you smile.

Need latest and the best brands of cosmetics? Our team of experts will assist you to make the best beauty box of makeup, skin care, and hair care. From favorite classic brands to latest launches, we offer you a great mix of the world-class makeup products. All you need to do is to choose from 3 -, 6- or 12-month subscriptions package and every month you will receive more than 4 full-sized beauty products at your doorstep. Once you have subscribed, just relax and wait for the beauty box.

For Him

Hey Boys, don't feel neglected, Glambox has something for you as well. Get ready to receive a special grooming box for you. Whether it is hair, body or shaving products you are looking for, with Glambox, it's time to groom. Choose from our 1 -, 2- or 4-box subscription package, and receive a grooming box quarterly at your doorstep. Get set for the Glambreak.

Gifting

Whether it's birthday, anniversary or any other occasion, Glambox Gift subscription is the best thing you can gift to your loved ones.
Glambox Middle East غلام بوكس 2.7 Update
- Bug fixes.
- UI upgrades.
More