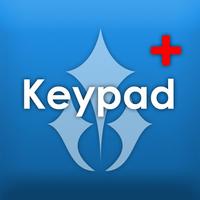 Global PinyinPhone
Not Available
Removed
from the App Store
Global PinyinPhone Description
12key Global PinyinPad is built for the unhappy QWERTY Users.
A combination of tap, dual touch and slide functions make this application incredibly super easy.

Edit while typing:

Tired of the [blurry magnifying glass] and getting lost to no-where? Try Keyboard oriented Pinyin Editor.

1. Tap on the single letter or a word, then direct the cursor, left, right, up or down to exactly where you want it.
2. Activate [Block]key and hi-lite it as you tap on the arrow keys.
3. You can select even a single letter, the adjacent word or a few sentences under your control.
4. Tap the Cut, Copy, Paste, Backward Erase(Backspace) or Forward Erase(Delete)key.
5. You can even bring back all the lost texts instantly while tapping on the anti-clockwise radio button.

When text messaging is done, just click the "To " button to switch to the iPhone default Mail app to edit your email and send it out.