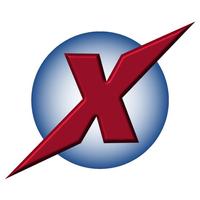 Global Xchange Mobile
Free Get
Global Xchange Mobile Description
The Global Xchange app - for GX members

Join our new economy! The Global Xchange connects companies all over Florida and around the world by tapping them into the vast, legal barter economy. We help our members turn their empty seats, open appointment slots, and excess inventory into usable assets. We bring incremental business to companies that use their trade dollars to pay for things they were previously paying cash for. Some businesses use us for business expenses by trading for web development, administrative support, advertising, office cleaning, accounting, car services and so much more. Some business owners use us for their own personal needs like physician care, salon services, tutoring for their kids, house painting or vacations. All of these incremental customers then act as your word-of-mouth referral source to bring you new cash customers as well.

In addition, we make bartering easy and safe! The Global Xchange acts as a third-party recordkeeper and broker so that you always earn what is due you and are able to manage your new barter bank account effortlessly. Global Xchange brokering services give you unlimited trading flexibility beyond just trading back-and-forth with any one member or only within your local geographic region. Earn trade dollars from one member and spend them with anyone in the network! The Global Xchange acts as your professional sales agent to get you incremental business and as your concierge to help you put your barter dollars to good use.

This mobile app is free to The Global Xchange Members.
Global Xchange Mobile 1.1.1 Update
Minor tweaks and performance improvements
More