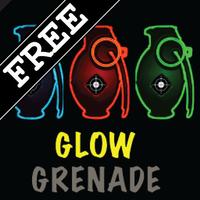 Glow Grenade FREE
Free Get
Glow Grenade FREE Description
✔ FREE GET IT NOW!

==============
GLOW GRENADE
==============

This application is perfect for users who want high-pitched sounds. Comes with timed sounds that will allow the user to play loud sound effect with the use of their phone. Surrounding the amazing sound effects are the beautifully crafted design of a glow-nade. Each glow-nade glows to their designated color giving it a beautiful display when activated.

Need a light for those dark corners?
Included in this application is a GLOW light to help you guide your way through the darkness (like a flashlight but can glow).


✔ INSTANT MODE, 5 SEC MODE, 10 SEC MODE
✔ HQ SOUND BLAST WITH A TAP
✔ GLOW GRENADES - EASY TO USE INTERFACE
✔ Each grenade has their own individual glow and sound!
✔ ADDED BONUS: GLOW LIGHT FEATURE
✔ GLOW EFFECT WHEN TAPPED FROM THE GLOW LIGHT WILL HELP YOU NAVIGATE THROUGH THE DARK. (ACTS LIKE A FLASHLIGHT)



What are you waiting for?

✔ DOWNLOAD IT NOW!
Glow Grenade FREE 1.03 Update