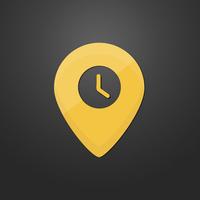 GMT - Guess My Time!
Free Get
GMT - Guess My Time! Description
So you think you know your geography well? How about your time zones?

Well this game will challenge your knowledge and skills! We give you the time and you guess the right city that has that current time. It's that simple. Now lets see how many you can get right in a minute. There are 3 different levels to choose from.

Guess the right one and you'll earn points and time extensions. Guess the wrong one and you'll lose points and a lot of time. So make sure you get the right city! If you get stumped you could always purchase hints that will tell you which of the 3 cities is correct.

Have fun and see how well you're placed in the leader board!
GMT - Guess My Time! 1.01 Update
+ Added sound for right and wrong answers
+ New result feedback
More