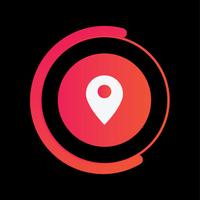 Go SideKick
Free Get
Go SideKick Description
Go SideKick for Pokemon Go is a crowdsource Pokémon tracking app. It will track every Pokémon in the game reported by users all around the world. Using OCR technology the app allows users to report Pokémon that they have caught by taking a screenshot of their journal entries. There is an intelligent reporting algorithm built in that will keep report all Pokémon caught. No login is necessary for reporting!

We track the time and location of all spawned Pokémon. Users will have the ability to get driving directions to the selected Pokémon using Apple Maps.

In addition, Go SideKick allows users to filter Pokémon on the map. The map renders Pokémon within the map region. The map is designed to load fast with a clustering algorithm built in.

-------DISCLAIMER-------

Go SideKick is not approved nor affiliated with Niantic Inc, its name, commercial brand and other aspects of the application are registered and the property of their respective owners. All pictures, names, and other aspects of the game are trademarked and owned by their respective owners. We do not claim any ownership rights over any aspects of the game.

Go SideKick uses only crowdsourced data and does not access Niantic APIs. This app only serves as an assistant to finding Pokémon easier. Further releases will help improve the accuracy of reporting.