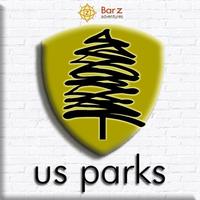 GoExplore Shenandoah NP
$0.99
GoExplore Shenandoah NP Description
Experience the Blue Ridge Mountains and learn about the unique history, land, plants and animals of Shenandoah National Park.

The app includes four different video tours and interpretive walks:

• Appalachian Trail – Hike a one-mile section of this epic footpath that stretches 2,175 miles from Georgia to Maine. Learn about the history of the trail and Shenandoah, and meet a "thru-hiker" on his way to Maine.

• Dark Hollow Falls – Hike down a beautiful canyon to Shenandoah's most popular waterfall. Discover where this tumbling cascade begins and where it's headed!

• Hawksbill – See the dramatic 360 degree view from Shenandoah's highest peak. This tour helps visitors understand how these peaks formed and what impacts the view.

• Big Meadows – Discover an open meadow that is full of history and unique flora and fauna. From Native Americans and early settlers to the park dedication by President Franklin Roosevelt in 1936 and a WWII training camp for soldiers, this meadow is much more than an open space in the forest.

Each tour includes professional ranger-led videos and historical photography, allowing you to enjoy the scenery at your own pace as you learn about this beautiful park. Videos trigger automatically using GPS as you approach tour stops, keeping you on track.

For optimum viewing at Shenandoah National Park without cellular connectivity, launch the app and choose to download the tour(s) to your phone. Streaming options are also available.
The Shenandoah National Park video tours were created through a partnership between Shenandoah National Park Association, Shenandoah National Park, Shenandoah National Park Trust, and BarZ Adventures.
GoExplore Shenandoah NP 16.48 Update
Bug fixes and performance improvements
More